Looking for a great WordPress backup plugin?
You know which one to use? With so many WordPress Backup Plugins out there, how do you know which one to use?
Well this article will show you the best and only WordPress Backup Plugin to select for your site. Our Fix It Agents have been in the WordPress game for a combined total of over 50 years of experience and you can imagine in that time, they have just about used every WordPress Backup Plugin available both free and paid.
With great joy, we have found the Mecca of WordPress Backup Plugins. Finally a backup plugin that does what it is supposed to without errors or falling short. The biggest problem we have run across with other WordPress Backup Plugins is that is the site is too large, it will time out or not complete the process.
Well those days are over!!!  Please introduce yourself to UPDRAFTPLUS.
What is UpdraftPlus?
Put simply, UpdraftPlus is a very powerful backup utility for WordPress that not only allows you to generate regular backups of all the data contained in your WordPress site (including your database), but it also allows you to automatically forward these backups on to third parties like Google Drive, Dropbox, an FTP server or simply an email address.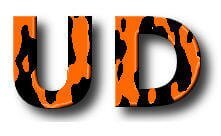 For example, I have UpdraftPlus running a backup of on this site every night. Once this backup is generated UpdraftPlus will automatically upload the complete backup to my our Dropbox account. There are also several other options of where you want your backup stored.
The backups are also stored on your server locally if you like.   So you see, I have backups of my backups! It will also email me a log of the backup daily so I know if my backups are working if I want that.
So even if our hosting providers Siteground (by far our favorite WordPress host) blows up then we can quickly restore WP Fix It back to it's former glory even on a new or temporary server. I've tested it and a full restore takes around 90 minutes to complete.
Let's not forget the magical task of restoring or migrating. Perhaps you want to create a clone of your site for testing new plugins or changing the design. UpdraftPlus is your best friend for this.
What about those crazy times when you make an adjustment to your site and it is either a complete mess or you can not figure out how to reverse what you did? UpdraftPlus has a one click Restore button to get you back to you most recent backup and it happens in seconds.
The developer of UpdraftPlus, David Anderson actively updates the plugin on a regular basis and he has also helped me when I have had problems via the WordPress forums so you're definitely not alone when it comes to support. There are 2 options for using UpdraftPlus.
They have a free plugin available at WordPress.org at THIS LINK. You can also (which I highly recommend) purchase several Premium add-ons at THIS LINK. Below are just a few of the premium add-ons you can get to supercharge this plugin. See a full list of all add-ons at THIS LINK.
Migrator
Automatic Backups
Multiple storage destinations
Importer
Reporting
More files
Network / Multisite
Rackspace Cloud Files Enhanced
Copy.Com
Dropbox sub-folders
WebDAV
Google Drive Enhanced
SFTP and FTPS and SCP
Bitcasa
Amazon S3 Enhanced
So if you take the protection of your website seriously, then I can't recommend UpdraftPlus highly enough.
There are links below for more information. If you have decided to start using UpdraftPlus then please consider leaving David a donation using the link below, its the least we can do for such an awesome plugin.